Order
Be aware:
Due to the corona virus lock down international delivery of parcels can be disrupted or delayed. Before placing your order, it's advised to check you countries lockdown measures and regulations regarding international shipments.
ATTENTION! :
Because of transport safety regulations this product can
only
be shipped to the following EU countries
(more information here)
:
Austria, Belgium, Croatia, Denmark, Finland, France, Germany, Latvia, Luxembourg, Netherlands, Poland, Portugal, Slovakia, Slovenia, Spain and Sweden
In addition, safety regulations restrict the transport of Titan-Etch by airplane, boat or through tunnels. As a consequence, a small number of postal codes in the countries listed above are excluded.
Availability: In stock

Prices :
250 Grams €27,50 EUR
500 Grams €44,00 EUR (20% discount)
1000 Grams €77,00 EUR (30% discount)
Shipping Costs
Netherlands: € 6,25 EUR
Austria, Belgium, Denmark, France, Germany, Luxembourg, Poland : € 10,75 EUR
Croatia, Finland, Latvia, Portugal, Slovakia, Slovenia, Spain, Sweden: €20,50 EUR
Order now via Paypal or Creditcard(via paypal)
Select your country:
Order via banktransfer / E-mail
Pay by bank transfer (no extra bank transfer costs apply). Submit your order to:

Shipping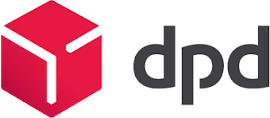 Titan-Etch is shipped by DPD. The product is shipped from the Netherlands. We ship at least once a week. DPD Shipping time typically takes 2-5 business days for most EU countries.