Order
ATTENTION! : Because of transport safety regulations this product can only be shipped to the following EU countries (more information here) :

Austria, Belgium, Denmark, France, Germany, Luxembourg, Netherlands, Poland, Portugal, Slovakia, Slovenia and Spain

In addition, safety regulations restrict the transport of Titan-Etch by airplane, boat or through tunnels. As a consequence, a small number of postal codes in the countries listed above are excluded.
Availability: In stock

Prices :
250 Grams €26,50 EUR
500 Grams €48,00 EUR
1000 Grams €91,00 EUR
Shipping Costs
Netherlands: € 6,25 EUR
Austria, Belgium, Denmark, France,Germany, Luxembourg, Poland : € 9,75 EUR
Portugal,Slovakia, Slovenia, Spain: €19,50 EUR
Order now via Paypal or Creditcard(via paypal)
Select your country:
Order via banktransfer / E-mail
Pay by bank transfer (no extra bank transfer costs apply). Submit your order to:

Shipping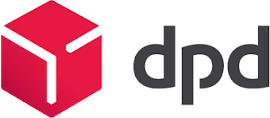 Titan-Etch is shipped by DPD. The product is shipped from the Netherlands. We ship at least once a week. DPD Shipping time typically takes 2-5 business days for most EU countries.